Productivity hacks for bloggers: As a blogger, you always have a lot to do. It's not just about writing blog posts.
You need to set up your blog on hosting, have a theme and customize it, install plugins, write posts, respond to comments, try to hustle to get more traffic, review analytics, and much more.
6 Productivity Hacks For Bloggers – Ultimate Productivity Bundle
The Ultimate Productivity Bundle contains over $1500 worth ebooks, courses, summits, planners and other resources on productivity, planning, self care, goal setting a d business management.
==> See all the products included in the bundle and get yours now!
6 Productivity Hacks For Bloggers To Get More Work Done
Written by guest contributor Kulwant Nagi of BloggingCage.com
Blogging is not an easy job.
Sometimes you need to invest at least 6 months of your time before you start seeing a major return on your effort.
Blogging is time-consuming.
Unless you have a lot of people to work under you and a big budget to spend on your blog, you need to manage your time wisely and try to implement good productivity hacks.
Luckily for you, in this post, I'm going to share the tips that helped me build my blog into a successful five figure business without having a big budget, a huge staff of writers, or anything of that sort.
6 Productivity Hacks For Bloggers To Get More Work Done
The productivity tips for bloggers listed here really can apply to everyone.
Blogger or not, if you are looking for ways to improve your efficiency and get more done, these productivity hacks are for you!
Focus On The Important Tasks
We all waste a lot of time on useless stuff that won't move our business forward.
You may get your time sucked up by editing your theme every other day. Doing so won't move your business.
What you need to do is to spend that time on more meaningful things.
If you spend that hour on promoting your latest post, this will move you one step closer toward your goal.
So what should you do?
Take some time and start laying out all the steps you need to do in the next 100 days to get closer to your goal and growing your blog.
Write down everything you need to know about how many posts you need to write.
You may even create a calendar and plan what topic you're going to write about so that you don't waste your time when you want to write a post just figuring out what you're going to write about.
After you lay out all the steps and have a clear plan, make sure that you tackle the tasks you need to accomplish to move toward your goal.
Does editing your blog today move you closer to your goal? No?
Then ignore all the small edits you want to do because if you're too much of a perfectionist, you'll never be completely satisfied with your article. There will always be something to edit.
Get Organized In The Morning
One tip that helped me a lot to get more done is to sit for a minute after I wake up and write out how I want my day to go.
It could be as simple as the tasks you want to accomplish.
Having a structure to follow will save you a lot of time and help you know that you will get the stuff you need to accomplish in that day done.
If you don't plan ahead, your days will pass by without any progress, soon months will fly by and you'll see that in the end, you wasted your time.
Don't let your day pass by. Get the most out of it, and plan for it.
I just heard Tai Lopez talking about the same thing and how he placed a notepad on a couch beside his bathroom, so after he wakes up, he can sit on the couch, plan his day, and then tackle it head-on.
You can listen to the whole interview here. It was one of the best I have heard of Tai's.
Use The Pomodoro Technique
If I would credit my success to one thing, I would say it's the Pomodoro Technique.
It helped me get more done in less time, stopped me from being distracted, and put an end to my habit of procrastination.
If you don't know about it, it's basically focusing on a task for a period of time, taking a rest, repeating more than one cycle, and then taking a big rest after 4 cycles or so.
People usually work for 25 minutes, rest for 5 minutes, work and rest for 3 more cycles, and then take a 30-minute rest.
If your attention wanders to something else, then the cycle doesn't count and you start from the beginning. This is the key to this strategy.
After doing it for a few days, I started trying to beat my record from the day before.
This made me get more work done (because I'm not distracted) and due to the sense of competition, I try to work more.
It gets even better when you compete with someone else to see who can finish more Pomodoro sessions.
If you're still doubting the benefits of the Pomodoro Technique, then check out this report from Chris Winfield; he says that he got 40 hours of work done in just 18.6 hours!
Yes, in less than half the time. What would you be able to accomplish if you got your work done in half the time? Quite a lot, I'm sure!
Related: After Installing WordPress: 30+ Important Things To Do Now
Start Improving Yourself
Building a business is not a one-day sprint. It is a long marathon and not everyone wins in the end.
That's why you need to be improving every day.
You need to be a person worthy of being successful.
Want to get more done in less time? Read more time management books.
Want to grow your business more? Read more entrepreneur and business books.
That doesn't mean that you should spend all of your time reading. You can break your reading into little sessions.
You can read for a few minutes in the morning and for a few minutes before sleeping and when you're commuting to work or waiting in the line to get something.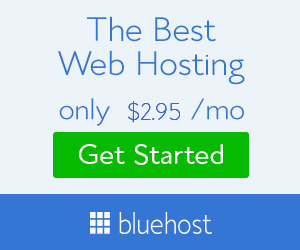 If you don't want to read, you can listen to podcasts or audiobooks, and there's no shortage of these.
With a click of a button, you can get hundreds of podcasts ready for you to listen to.
So always try to improve and try to learn from the people who have "been there and done that."
Most of the tips I shared in this post, I learned it from other books. So always strive to improve.
Make Use of Every Minute
A lot of time gets wasted in between other tasks that could get used to move you one step closer to your goal. As I mentioned in the previous tip, you can benefit from your commuting time.
You can benefit from your lunch break. You can benefit from the tip you spend in the waiting room/the waiting line and so on.
A lot of minutes get wasted here and there. If you can fit a Pomodoro session in, then get to work.
If you can't, then read or listen to something to improve yourself and apply the above tip.
Always hunt for those extra minutes. At the end of the week, you'll find that you worked more than you thought.
Related: How To Start A Money-Making Blog, Step By Step
Make Time For Exercise
Exercise is really important for our body. I am sure you're thinking, what does that have to do with time management and getting more done?
One thing I've noticed is that people who go to the gym are more organized than the people who don't. I've noticed the same with myself.
Also, blogging for a long time is devastating for our body.
Not only will your posture will be affected, but also your back will be in chronic pain after spending so much time sitting in front of a computer.
This will decrease the quality of your work.
Also, when you exercise, you will have better sleep.
This will make a huge difference in your concentration and the quality of your work the next day.
When you exercise, blood will start flowing in your body more, giving you higher energy levels which is essential to get more work done.
It's not just about the number of hours you have.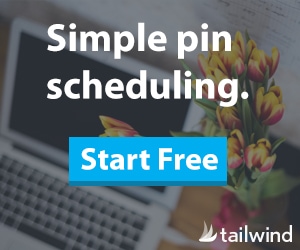 It's also about your energy. If you have a lot of time and low energy levels, you will barely get anything done and you'll feel devastated.
On the other hand, if you have limited time, but higher energy levels, you'll be surprised by how much work you get done.
So don't take exercise lightly. You don't need to go to the gym every day to benefit from it.
You could start with walking for half an hour or do the 7 min workout. Whatever you do, just give a few minutes for your body to optimize your energy levels.
You Can Get More Done
Building a blog is not an easy job; as I said, a lot of stuff is on your plate.
That's why learning how to get more work done in less time is very essential for your success.
And by reading this post, you are equipped to double your productivity next week.
What do you need to do?
Take action and apply the tips I shared. Start planning your time and see how you can apply the tips in your schedule to double your productivity.
I know change is hard, but once you try it, I'm sure you'll notice the huge effect on your life. So don't take it lightly.
And start taking action.
---
Kulwant Nagi a blogger, affiliate marketer and a well-known speaker in India. He started his blogging career in 2011 and managing more than 20 blogs on various niches right now. He teaches how to start a blog, drive traffic and make money with it in a professional way.
---
Keep Reading