Website flipping can be a very lucrative way to make money online.
If you know how to make a website look good while generating traffic, sales, and social followers then you likely have what it takes to be a successful blog flipper.
I started flipping niche blogs a few years back, and made over $60,000 in profit in the first year alone. That's as much profit as my husband and I made after flipping an apartment – but with far less work!
Related: Where to buy and sell blogs online
What Is Blog Flipping?
Now, you may have landed on this page because you are interested in selling your blog, and you want to know how to get the highest price for it.
Or, you may have no intention of selling your blog but you are here because your blog is failing and you just want to fix it for yourself.
This post will show you what to do to fix and improve your blog, and develop it into a high-valued asset regardless of whether you intend to sell it or not.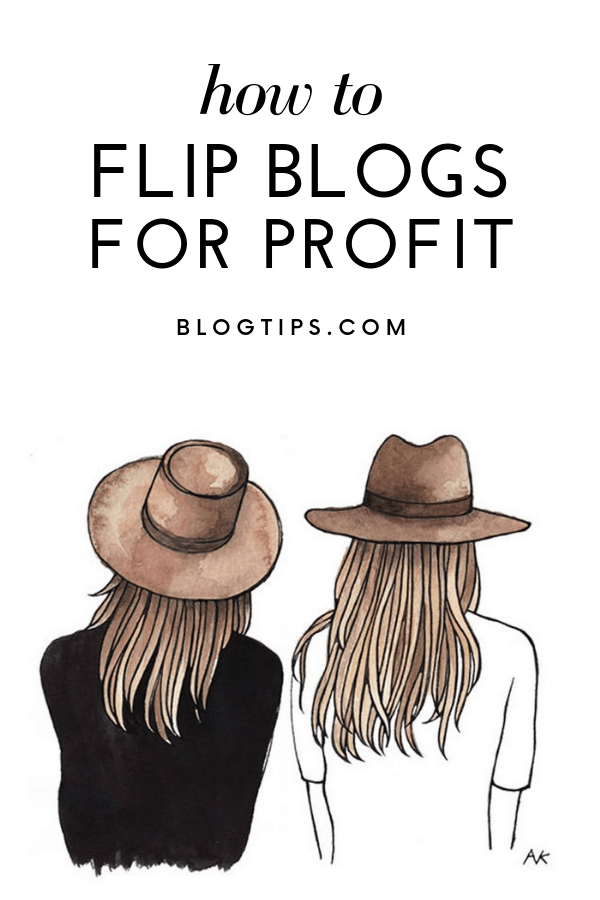 Featured artist – illustration above by Akiko of Akrdesignstudio.com
If you already have a blog currently, and are having trouble getting traffic and making sales, don't give up on it! Any blog can be improved and turned around for the better.
You may be starting to lose hope in your blog and thinking that it may be time to throw in the towel. But I urge you to take another look at your website and take my advice for ways to improve it today.
6 months from now you may be surprised at how your current blog does a complete 180!
Here's a video of me where I explain more about what blog flipping is, and you can get started flipping blogs:
In addition to this free guide below, I also teach a blog flipping course, which you can click to learn more about.
What Is Blog Flipping?
Website flipping is the business of buying and selling websites and blogs for profit.
You are probably familiar with house flipping, having seen HGTV shows like Masters Of Flip, Flip or Flop, and others at some point.
The concept is simple: buy a piece of real estate, fix it up and sell it for profit.
Website flipping is the same, except instead of buying physical brick and mortar real estate, you are buying (or building from scratch) digital real estate in the form of a website.
Flipping websites is much, much more affordable to get into than home flipping, and because the expenses are so low, sometimes the profit margins are much higher.
How Do You Get Started Flipping Websites?
The first step in becoming a website flipper yourself, is you need a website.
If you don't already one, you have two options: either start your own website or buy an already established one.
To create your own website from scratch, follow our step-by-step guide how to build a website for free.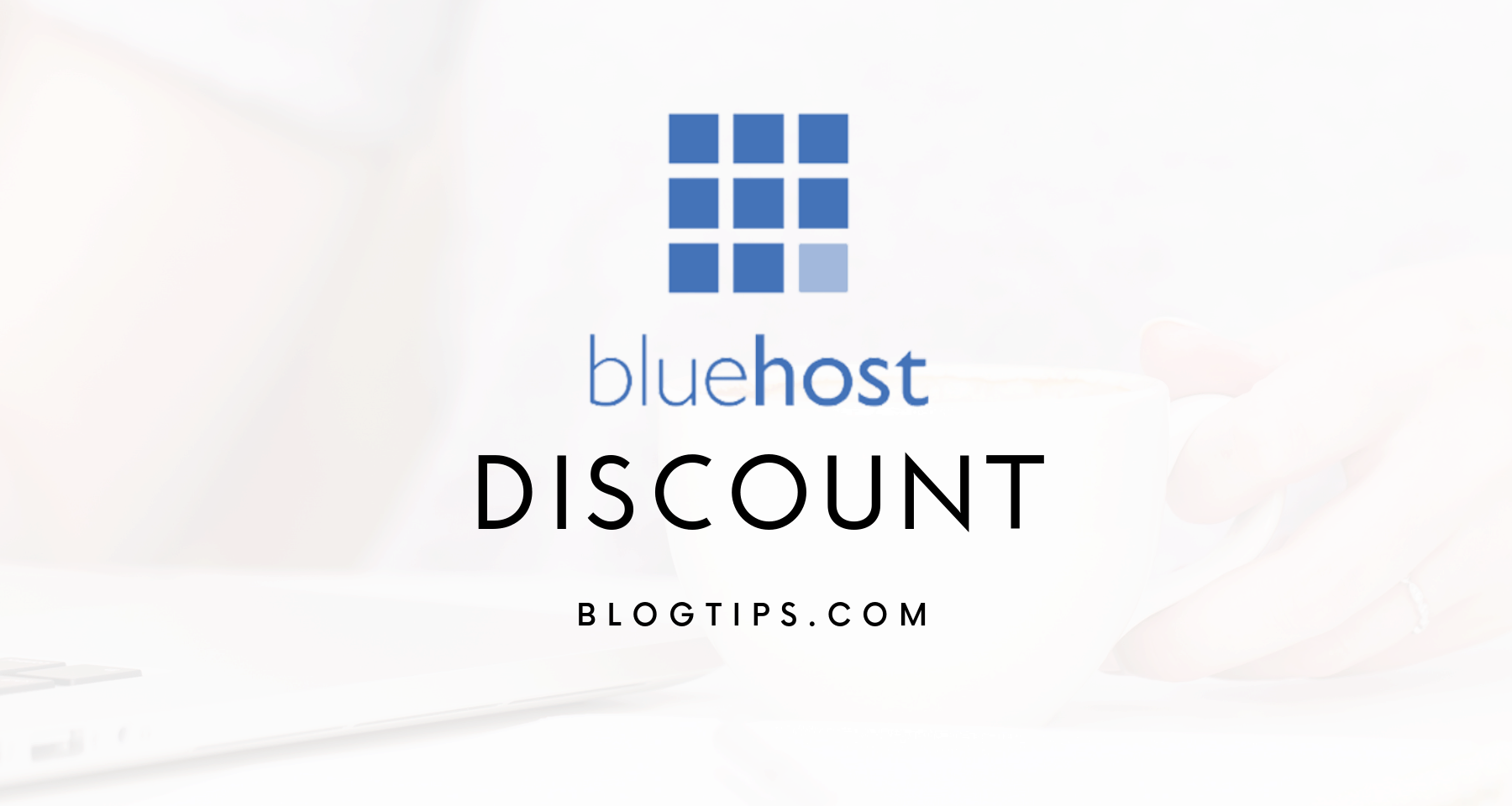 How to purchase a website:
See what's available on BlogsForSale.co and try to catch a deal on a website that needs development
Or contact me to have a custom starter site for you. I offer affordable starter websites which you can further develop
I also teach a blog flipping course
What To Look For When Buying A Website
Let's take a look at the main areas of a blog's value. When these things are running properly, they become an asset to the overall value of the website.
But when they are not up to par, they become issues that make the value of your blog less.
DA, DR, Authority
Traffic
Good SEO practices, and Google ranking
Spam Score & Backlinks
Professional Design
Quality Content
Monetization, Revenue
Subscribers and followers
To fix your blog and develop it into a website worthy of selling for thousands of dollars, you should actively work to improve all of the areas listed above.
Here are some website flipping tips for what you can do now to improve your blog.
10 Ways To Resurrect Your Failing Blog Into A Success (Sell It For Profit)
Bloggers must not only be able to create compelling content, but they must also acquire some basic skills for blog design, social media marketing, and business management.
These tips and tricks will give you a significant head start or facelift needed to be successful.
Use these blog tips as a guide to fix your website, either for your personal use or for the intention to sell your blog for profit.
1. Define Your Niche and Purpose
What is your blog about? What is its purpose?
Many bloggers throw together random thoughts about many broad topics.
This is fine if you are a hobby blogger. But if you are serious about your blog, you need to define your niche.
New visitors should be able to determine the general theme and purpose of your blog without too much trouble.
If your niche is not obvious, make it obvious. People want to follow good blogs about narrow topics that they're interested in.
And the same goes for buyers looking to buy a website. They want to buy a defined niched blog for sale as opposed to a too general undefined website.
It is always easier to monetize a defined niche blog, so it's important to nail this.
For some guidance to figure this out, enroll in our free niche discovery course. This course will help you plan out your blog's purpose, and show you how to develop yourself as the go-to authority in your niche.
2. Improve Your Design
If you're someone still using a default, lackluster free WordPress theme because you're too cheap to spend money on your blog, it's time to drop that lack attitude!
Your blog is your business and you need to invest in the right products it requires to function as such.
The look and usability of your website is extremely important. It's the first and last impression a site visitor or potential buyer has of you.
In just three seconds upon landing on your website, a visitor decides if they trust you or take you seriously or not, simply from the look of your website's design.
Appearing professional starts with your theme.
Fortunately, professional WordPress themes are extremely affordable. I recommend that a budget of $130 is all you need.
You can get the best WordPress framework Genesis and a custom child theme from StudioPress within this budget, in fact.
Plus, with a premium WordPress theme such as this, there is no coding, design skills or tech know-how needed.
You simply download a file and then upload it to your WordPress site with a few clicks. Here is a step-by-step guide on how to install a WordPress theme.
Even if you just put in a little time customizing your theme, your trial and error time will be well worth it.
Finally, if you absolutely can't do it yourself, it is very cost-effective to have me do this for you. Simply send me a message and let me know you'd like me to install a new theme for you.
3. Design A New Logo
When was the last time you updated your logo?
If it still uses the 'Playlist' font, sorry, but it's time to update it to something more current!
It's free and easy to create your own logo using Canva. Or if you'd prefer to work with a professional, hire the awesome people at 99 Designs to design your perfect logo for you.
4. Basic Website Pages
At the very least every blog should have an "About" page that eloquently describes you (or your blog), your background, your philosophy, and your mission.
You should also have a "Contact" page for readers, advertisers, and contributors to reach out to you.
Create easy-to-find categories for your blog post topics. You may want to add a store, a services page, forum, or product page, too.
You also must-have pages for all 3 legal pages, which are:
Privacy Page
Terms & Condition Page
Disclosure Page
You can use this legal template bundle for all 3 pages. It was drafted by a lawyer and includes all of the information you need to legally protect your website. Including GDPR regulations!
5. Meta titles
It's amazing how many blogs don't have a meta title.
A meta title is a short description of your blog that appears in the browser tab when people visit your site. It also appears in all search engine listings of your blog.
If you hope to ever rank well for core keywords related to your blog's subject, you'll have to incorporate a keyword-rich metatitle, but one that also reads like an intriguing tagline.
You can use the free Rank Math plugin to manage this and many other essential SEO functions of your website.
6. Share Buttons
Make sure that you have the best share buttons for your articles that encourage sharing.
Social Warfare Pro is the #1 social share plugin, which also includes features to aid your Pinterest marketing efforts, too.
Want To Sell Your Blog? Here's How To Flip A Failing Blog Into A Goldmine #makemoneyblogging #websiteflipping #blogging #bloggerlife #blogforsale #buyablog #blogtips #bloggingtips
7. Use Quality Images
Everyone loves photos. Just a few well-placed attractive photos can really improve the design, and they can help improve impulse clicking on your articles.
Create a folder of images that you are free to use; your own images, Creative Commons images, and paid photos from places like Haute Stock.
Related: Where to find free stock photography
Even if your topic is not a visual theme, find as many relevant images as possible. The images can also spark article ideas that can be written around them.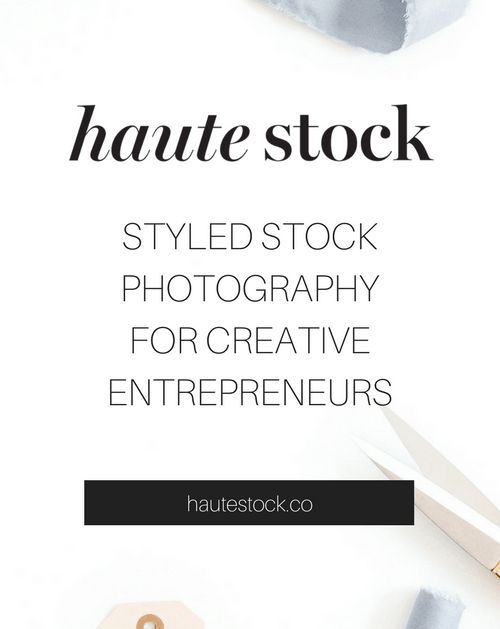 8. Find Contributors
If you can't add enough content by yourself to keep your readers visiting each day, find guest writers or other bloggers that you can feature on your blog.
This adds content diversity to your blog and gives you one more link to share through your network or in newsletters.
9. Engage On Social Media + Build Your Email List
If you want your social media followers to grow and translate into blog traffic, you must engage with your followers.
There's no way around it. Set aside a block of time each day that will be dedicated to social media maintenance and engagement and your numbers will increase.
Build your email list from day one. You can use ConvertKit to help grow and manage your list with ease.
Additionally, being able to sell your social accounts and email list, alongside the sale of your blog is another thing that buyers will pay more for.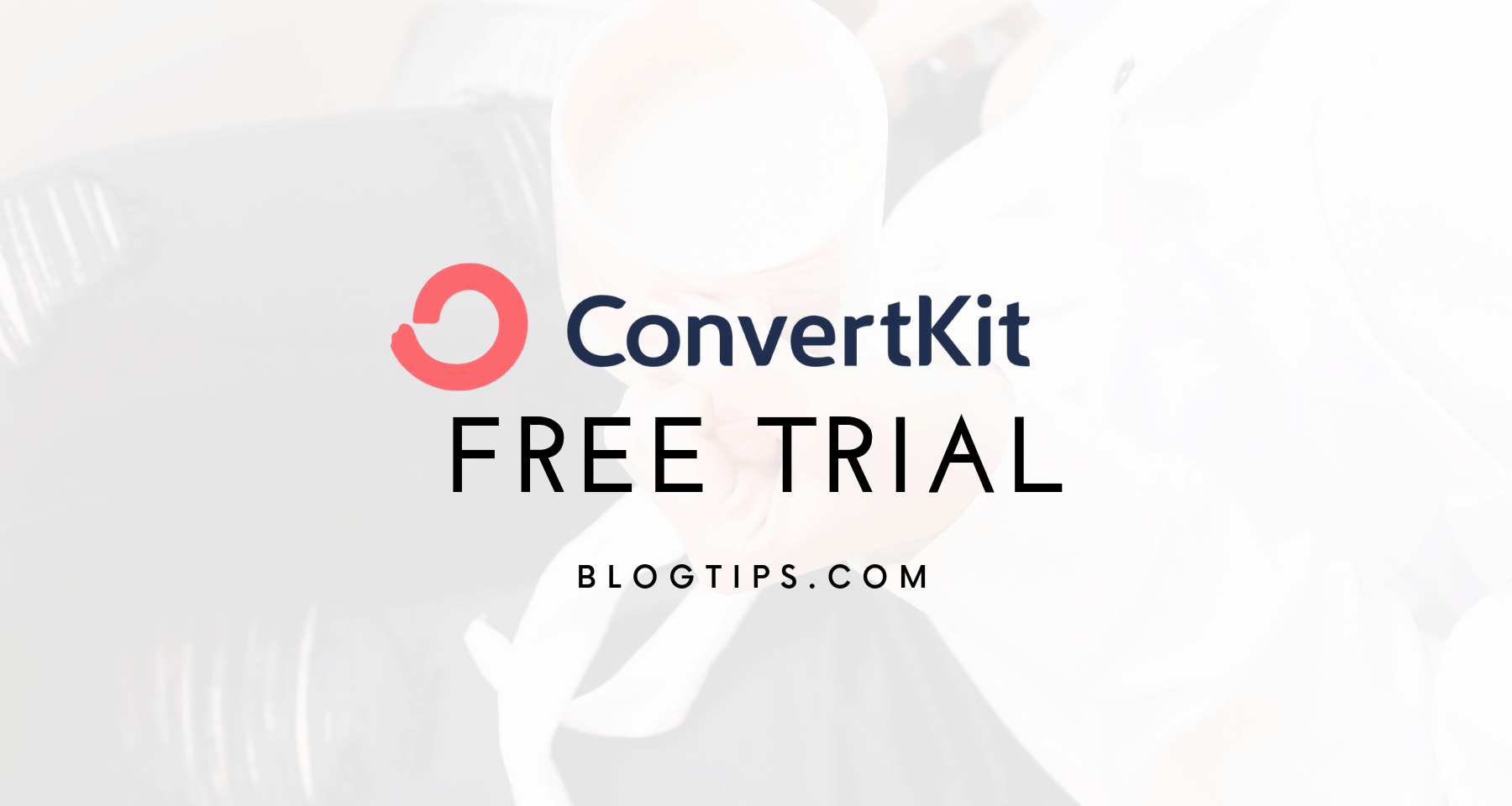 10. Set Goals
If you don't know what you want, you'll never get it.
Set goals for your blog:
Number of original articles to post each week
Growth of social media followers
Traffic growth
Profit targets
Newsletter signups
Keywords to optimize
These are just some of the metrics to target. For more ideas on how to create and reach your blogging goals, see the Ultimate Blogger Routine + Blogging Goals Plan. It's free!
Furthermore, each blog post you write should have a specific reason and should advertize/lead into a specific product/service/call to action.
Website Flipping – Conclusion
Following these simple website improvement tips will help you give the facelift your website needs to become a desirable asset in the eyes of a buyer.
For more comprehensive training on website flipping, enroll in my Blog Flipping Masterclass.
As well, have a look at my current blogs for sale.
Keep Reading
For more blog tips, follow me on Twitter @BlogTips_ Pinterest @BlogTips_ and download your free blogging startup kit below!